I made this maxi skirt. I found this black knit fabric for less than $10 and had to make a skirt out of it. Maxi skirts are just so comfy and pair with a sweater like this, fabulous.
Maxi skirt made by me ($10) similar to this target
skirt
($30)
This
sweater cardigan from Charlotte Ruse.
Necklace made by me: see
this
. Shirt from Len.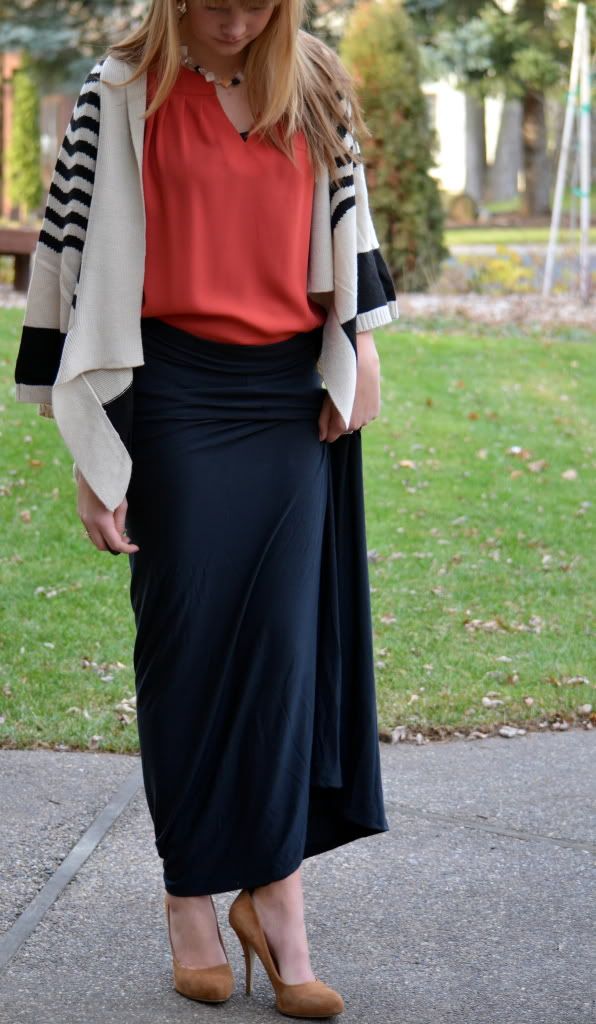 Check out my shoes! From DSW.
Perfect thanksgiving outfit! Look here tomorrow for a great post on being grateful every day.