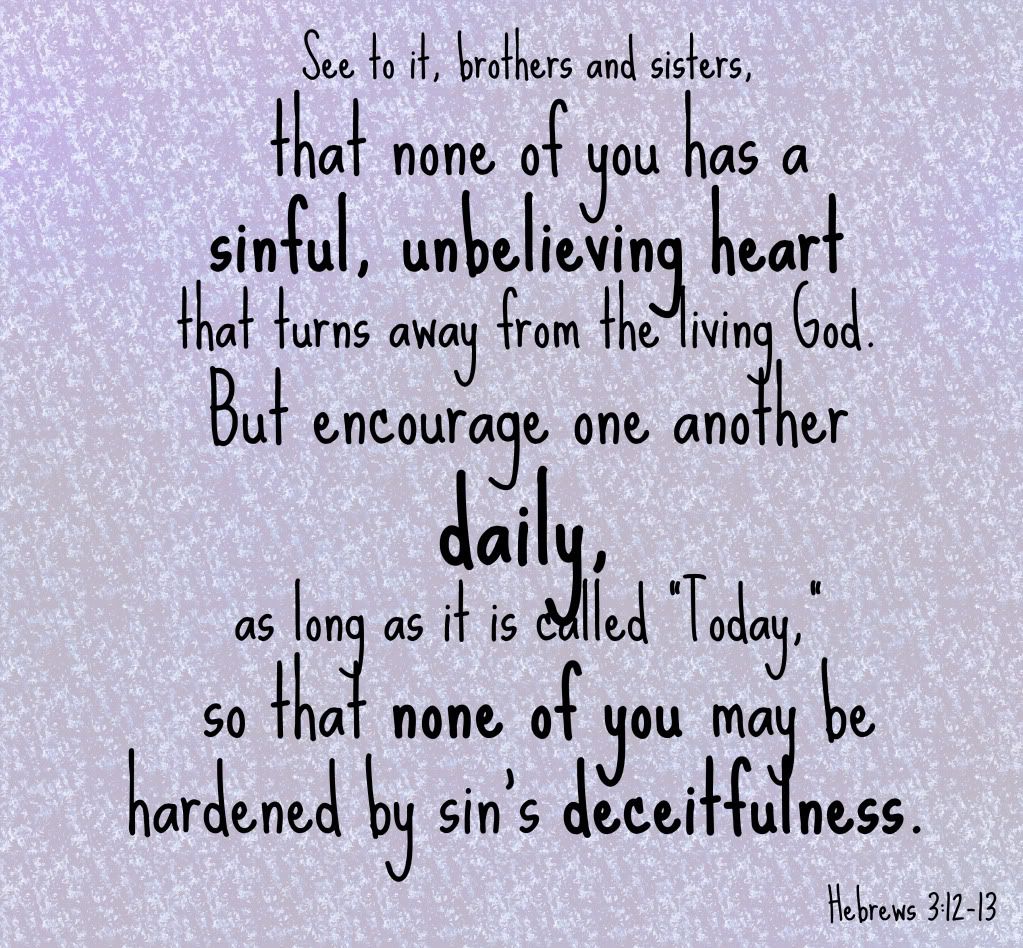 See to it, brothers and sisters, that none of you has a sinful, unbelieving heart that turns away from the living God.
But encourage one another daily, as long as it is called "Today," so that none of you may be hardened by sin's deceitfulness.
We have come to share in Christ, if indeed we hold our original conviction firmly to the very end. -Hebrews 3:12-14
We share our faith in Christ and should encourage each other daily as this verse tells us. God calls us to help each other during hard times. We can rely on God alone, but it helps to have fellowship with others to make it easier to hear God and be comforted. Sin will deliberately mislead us away from God unless we encourage each other towards God. That is something I look for in relationships.
Linking up: