In the past 6 days I've had 6 choir concerts!
So all I've worn the past few days has been concert dress. Black on bottom, solid color on top. Here's one of my concert looks that could also be a great holiday look.
Skirt from Target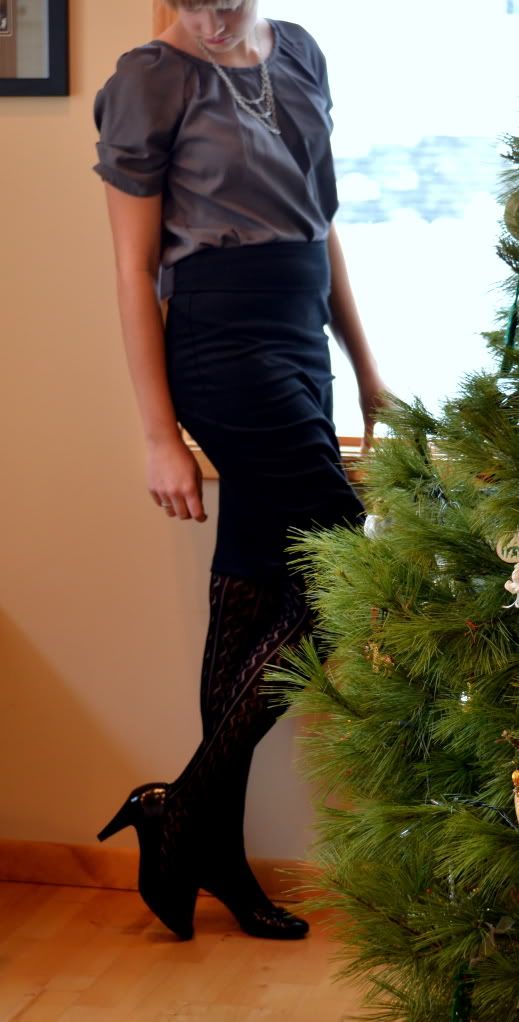 Tights from Target. Shoes from Payless.
Here's
a tutorial on how to do this hair do.
I just adore this back on this shirt from Len.
Linking up: