Not sure why I decided to take pictures outside in the 8 degree weather. This was my Christmas day outfit. I'm really excited I found these polka dot pants at American Eagle for $15!
I just tied a necklace around my waist to create a cute belt.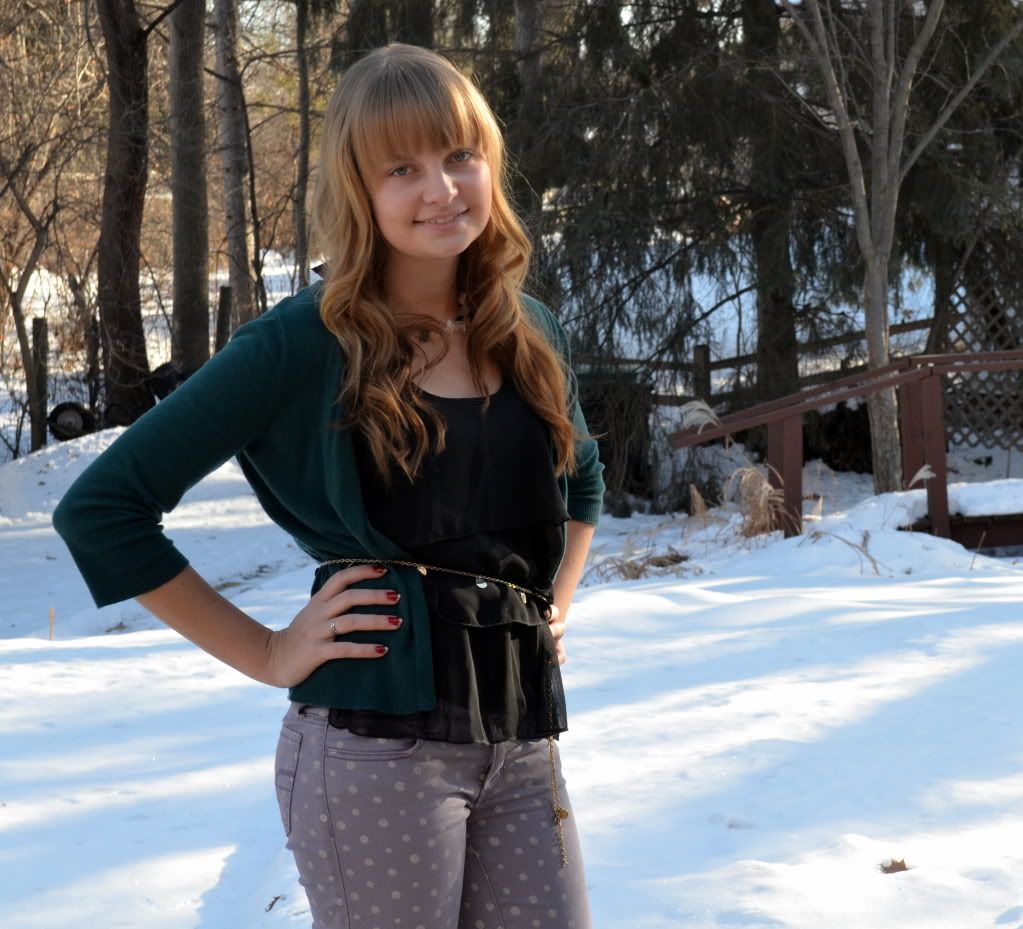 Cardigan from Target
Minnetonka Moccasin fringe boots
Top from Forever 21
And here's my sister and my outfits for Christmas Eve.
Dress c/o F21, Belt and Tights c/o Target, necklace made by me