I don't know if these classify as cargo pants because they are so cute and comfy.
I got the pants from Aerie awhile ago.
My scarf is from Kohl's and my shirt is from Target.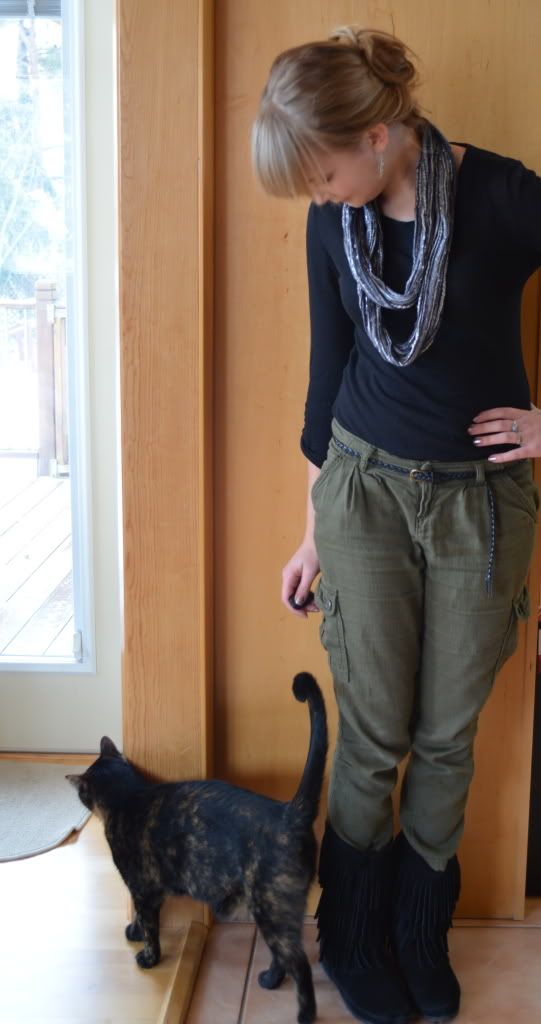 My cat, Nila, really wanted to get in the picture and rub against my Minnetonka fringe boots.
This outfit kind of makes me feel like I'm in a safari...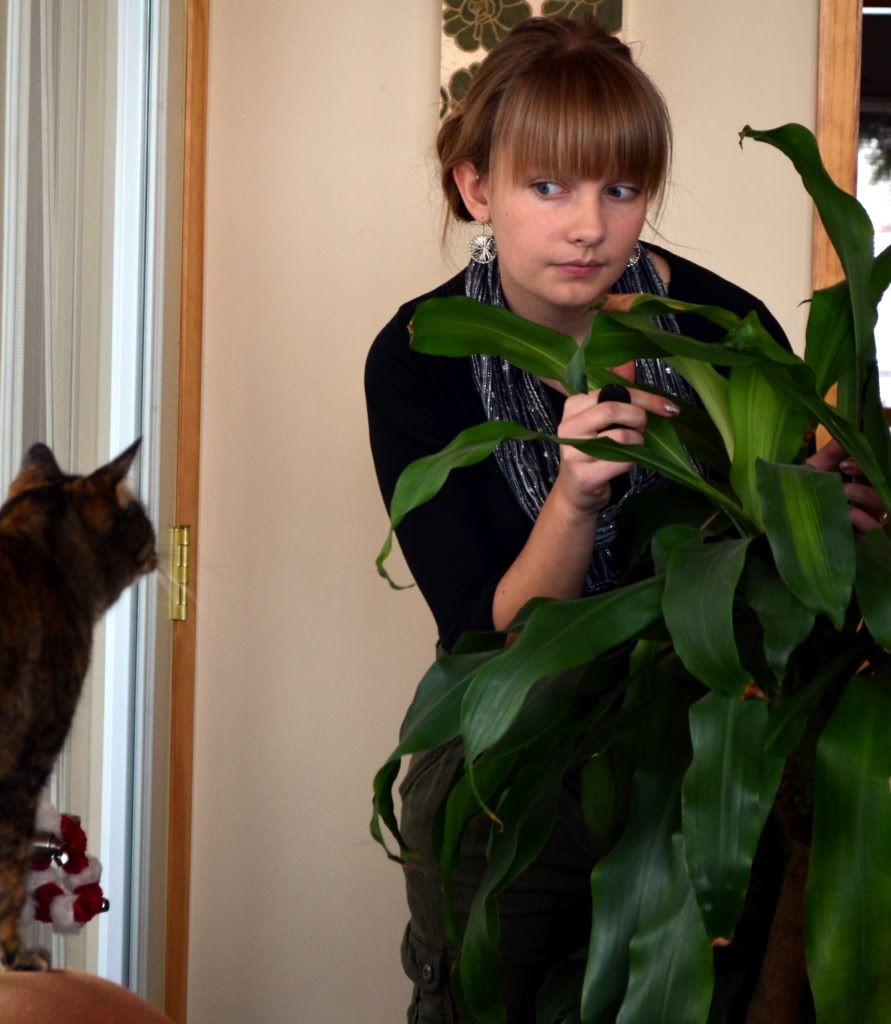 So I was traveling through the jungle and all of a sudden a huge cat came up to me.
Just kidding! This is my other cat, Kasha.
My earrings were a gift from a friend. Second-day hair style. Messy low bun.
I did this hairstyle by using
this
spin bobby pin from Target. All you do is have slightly textured hair (my hair was in a bun the previous day too) and then twist you hair into a bun, secure with the spin pin and pin all the other stray hair pieces around the bun.